Cookie-Einstellungen
Diese Website benutzt Cookies, die für den technischen Betrieb der Website erforderlich sind und stets gesetzt werden. Andere Cookies, die den Komfort bei Benutzung dieser Website erhöhen, der Direktwerbung dienen oder die Interaktion mit anderen Websites und sozialen Netzwerken vereinfachen sollen, werden nur mit Ihrer Zustimmung gesetzt.
Diese Cookies sind für die Grundfunktionen des Shops notwendig.
Kundenspezifisches Caching
Diese Cookies werden genutzt um das Einkaufserlebnis noch ansprechender zu gestalten, beispielsweise für die Wiedererkennung des Besuchers.
Nessun risultato trovato per il filtro!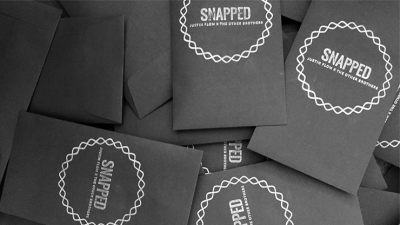 SNAPPED (Gimmicks and Online Instructions) by...
SNAPPED von Justin Flom und den Other Brothers kommt dieses neue Gimmick, das einen spektakulären visuellen Effekt ermöglicht, der wie ein Filmtrick aussieht! Nachdem du dieses wahnsinnig originelle Geheimnis gelernt hast, kannst Du...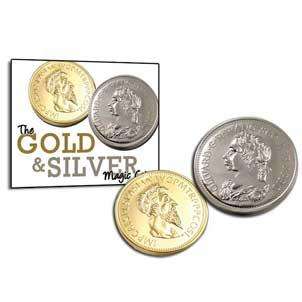 The Gold & Silver Magic Coins | Zaubertrrick
Show two coins, a gold & silver. Place them in your closed hand. Remove one and place it in your pocket. Open your hand and both coins are still there! Repeating this several times, the coins continue to magically reappear! Finally your...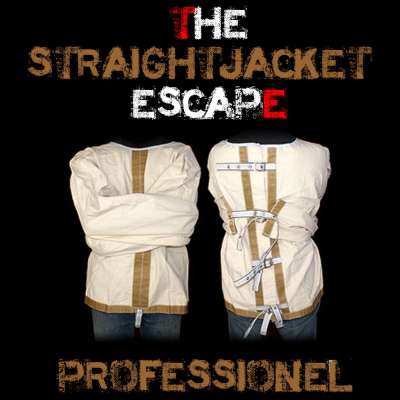 Zwangsjacken Entfesselung - The straitjacket...
An audience member examines the jacket. Six belts are fastened behind your back. Your arms are crossed and belted together. The crotch strap is secured. You can't reach for the buckles. You can't move. They watch you twist and contort,...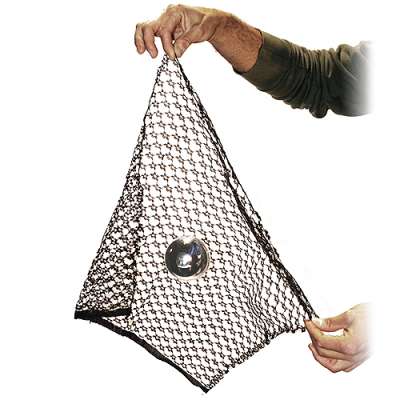 Astro Sphere (Mini) - Floating Ball Illusion
A silver ball is covered with a transparent cloth. Magically it starts lo levitate. Then it misteriously moves around, behind and even in front of the cloth held by the magician. The audience always loves this beautiful stage effect......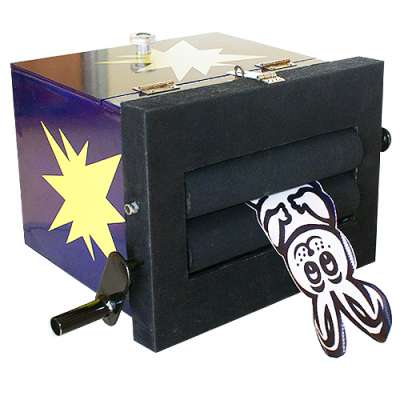 Hasen Wringmaschine - Rabbit Wringer
The magician puts a real rabbit (or a toy one) inside a box. He shuts the lid and starts to turn a crank that is on the side of the box. In front of the box there are two rollers. After a moment the audience will see a FLAT rabbit slowly...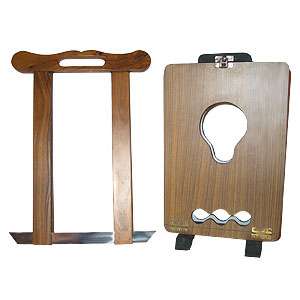 Hand Guillotine - Wrist Chopper
Schockelement und Nervenkitzel! Verleihen Sie Ihrer Show den nötigen Twist! Mit dieser qualitativ hochwertigen Hand Guillotine bringen Sie – ob humor- oder geheimnisvoll – einen besonderen Touch in Ihre Show! Zeigen Sie Ihrem Publikum,...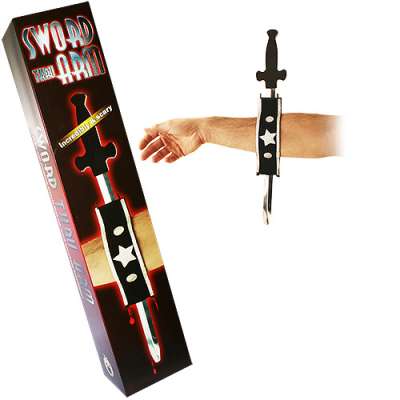 Sword through arm by Vincenzo Di Fatta
Sword through arm by Vincenzo Di Fatta A large metal cuff is put around a spectators arm. A silver sward, is then pushed through the cuff, and apparently right through the spectators arm! The effect is really dramatic, but naturally at...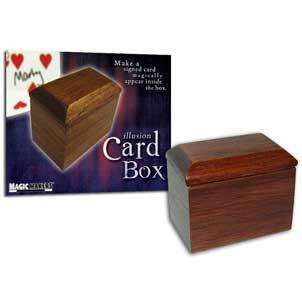 Die Illusions-Karten Box - Illusion Card Box
This prop has a long history: Most people associate this trick to the late great Fred Kapps who used a ring box into which a folded duplicate card was glued. This was one of the highlights of his lecture, where he made it clear that the...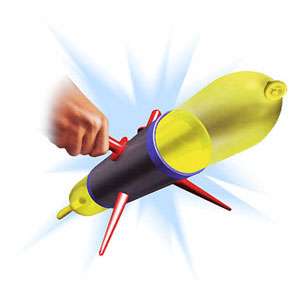 Tenyo - Balloon illusion | Zaubertrick
Insert a balloon into the tube and pierce it with two solid spikes. The balloon does not "pop" but remains inflated! Show the inside of the tube so that your audience can see two spikes penetrating through the center of the balloon....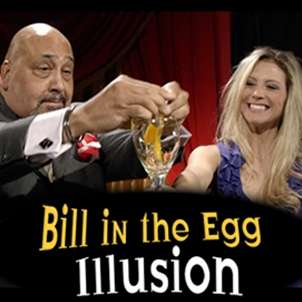 Bill In Egg Illusion - Geldschein in Ei Illusion
Bill in Egg - Performance & Instructional DVD George Bradley is back with another incredible illusion. On this DVD, George teaches you how to make any dollar bill or other small object vanish right before your spectators' eyes and...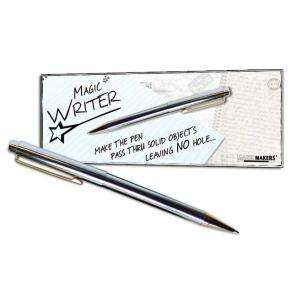 Magic Writer - Ultimate Pen Thru Bill Illusion
Magic Writer - Ultimate Pen Thru Bill Illusion When it comes to magic with pens, this is the flagship of props. You show a spectator that you have stabbed your pen through an envelope or a bill leaving no hole! The pen gimmick is...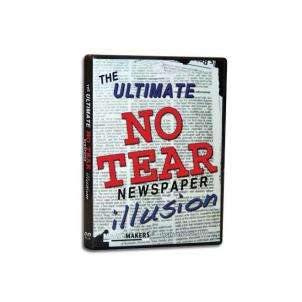 Ultimate No Tear Newspaper Illusion
Ultimate No Tear Newspaper Illusion Here it is ....the quick and easy to learn illusion! Take a torn newspaper and restore it right before your spectator's eyes. The method is nothing less than brilliant...Packs flat, plays big! Does not...