Cookie-Einstellungen
Diese Website benutzt Cookies, die für den technischen Betrieb der Website erforderlich sind und stets gesetzt werden. Andere Cookies, die den Komfort bei Benutzung dieser Website erhöhen, der Direktwerbung dienen oder die Interaktion mit anderen Websites und sozialen Netzwerken vereinfachen sollen, werden nur mit Ihrer Zustimmung gesetzt.
Diese Cookies sind für die Grundfunktionen des Shops notwendig.
Kundenspezifisches Caching
Diese Cookies werden genutzt um das Einkaufserlebnis noch ansprechender zu gestalten, beispielsweise für die Wiedererkennung des Besuchers.
Aucun résultat trouvé pour le filtre !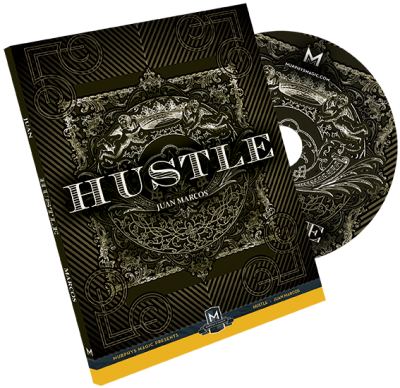 Hustle (DVD and Gimmick) by Juan Manuel Marcos
The 'monte' routine has been the preferred weapon of street hustlers for ages. Now, comes the ultimate card hustle with a twist that no one ever sees coming. Juan Marcos brings you a packet routine in which the spectator must simply...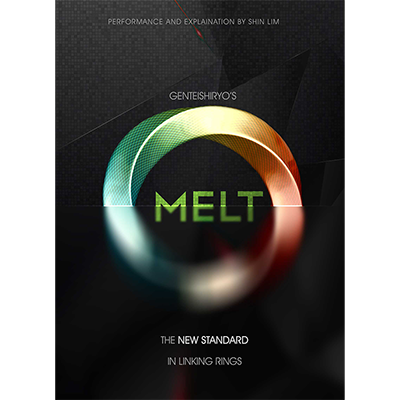 Melt (DVD and Gimmicks) by Genteishiryo
Melt (DVD and Gimmicks) by Genteishiryo RINGS IMPOSSIBLY MELT THROUGH RINGS, JEWELRY, AND MORE. Melt is the solution to the long standing problems with linking ring magic. Learn how you can display the action of the rings link with slow,...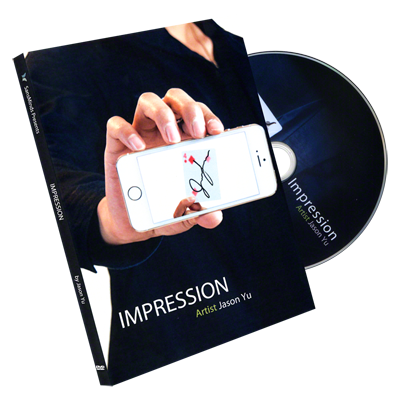 Impression (DVD and Gimmick) by Jason Yu
Impression (DVD and Gimmick) by Jason Yu Ein Foto ist nur ein Spiegelbild der Realität. Stellen Sie sich vor, Ihr Zuschauer unterschreibt eine leere Karte. Mit dem Telefon Ihres Zuschauers wird ein Foto des Zuschauers aufgenommen, der...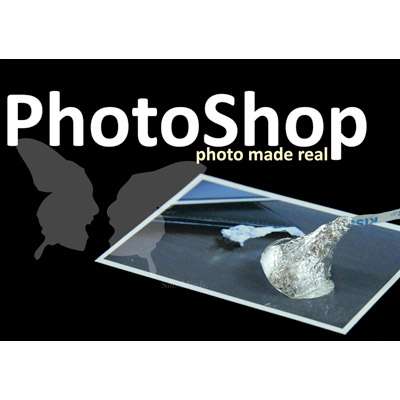 PhotoShop (Props and DVD) by Will Tsai and SM...
PhotoShop (Props and DVD) by Will Tsai and SM Productionz Wie oft, glauben Sie, schauen sich die Leute eine Zeitschrift an und dachten: "Ich wünschte, ich könnte das einfach herausholen?" Jetzt kannst du! Stellen Sie sich vor, Sie...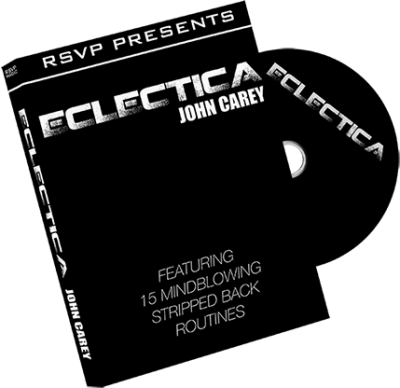 Eclectica by John Carey and RSVP | DVD
John Carey is back with a brand new collection of powerful and practical card and close up magic. Streamlined in a way he has become respected for, John shares 15 commercial effects on this new DVD! No pipe dreams, just very strong...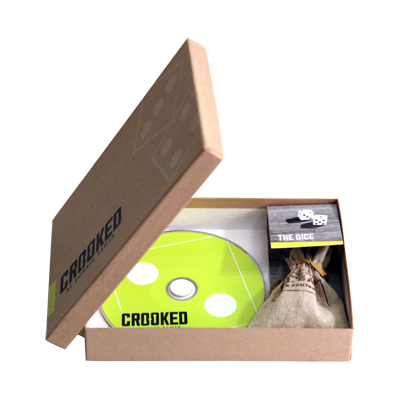 Crooked by Ronnie Ramin | Zaubertrick
Shift the spots on a die to an impossible position. Dr. Sack's dice routine is in the pockets of many performers for a reason-it's a time-tested classic. And while the ending as it was first described is good, it leaves a lot of...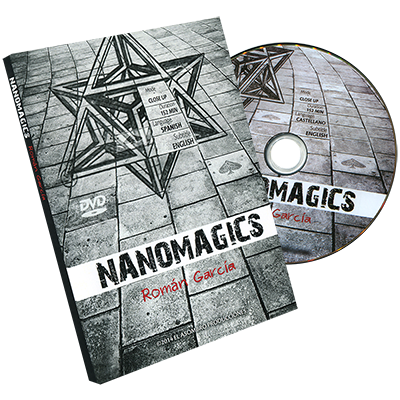 Nanomagics by Roman Garcia Pastur
Die DVD Nanomagics von Roman Garcia Pastur beinhaltet einige der stärksten und visuellsten Close-Up Zaubertricks die bisher gesehen habe. Luis Piedrahita sagt dazu "The tricks on this DVD are so powerful that each one of them is used to...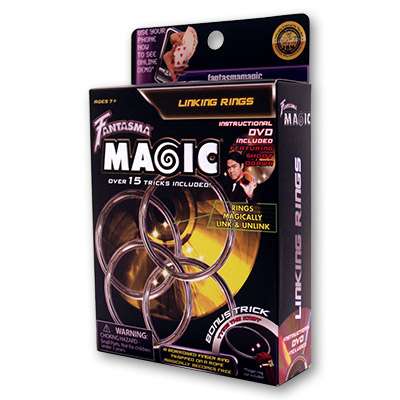 Linking Rings (DVD and 4 Ring Set) by Shoot Ogawa
Linking Rings (DVD and 4 Ring Set) by Shoot Ogawa *Four Chrome Rings,*Magic Rope,*Illustrated Instructions,*Instructional DVD Linking Rings with instructional DVD, starring The Ringmaster himself, Shoot Ogawa . The Rings are one of the...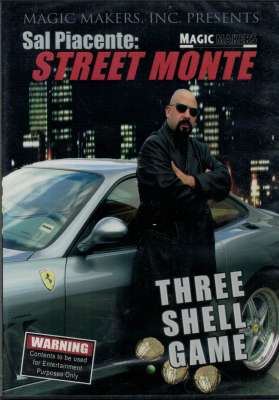 Street Monte - Three Shell Game DVD...
LISTEN UP SUCKER! This is one of the oldest cons in American hintory. Sal Piacente (the HITMAN of Magic) stars in this in-your-face DVD ond the THREE SHELL GAMER. You´ll learn the game, the moves and the psychology behind one of Magic´s...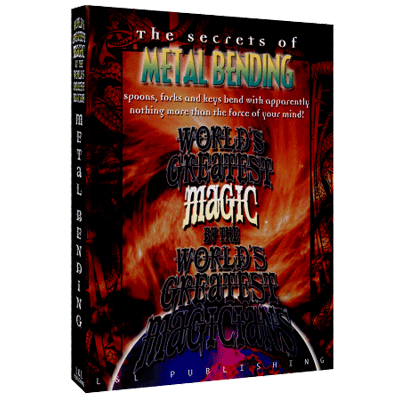 Metal Bending (World's Greatest Magic) | DVD
In the world of prestidigitation, there are magic tricks . . . and then there's metal bending. Ever since Uri Geller set the imagination of the world on fire by bending silverware with seemingly nothing more than just his mind power,...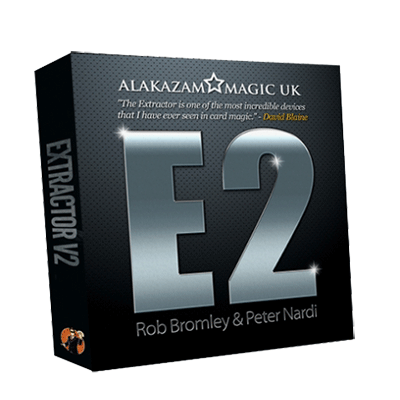 Extractor V2 E2 (with DVD and Gimmick) by Rob...
Du wolltest schon immer eine unterschriebene Karte in deiner Tasche erscheinen lassen!? Eine unterschriebene Karte in einem versiegelten Kartenspiel oder in einer anderen Farbe - AN DER RICHTIGEN POSITION - erscheinen lassen oder wählen...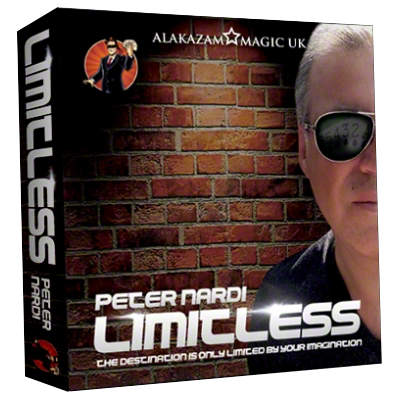 Limitless (7 of Hearts) DVD and Gimmicks by...
"For years I have been playing with ways to psychologically implant a card in my spectators mind. I now believe I have created the perfect method" - Peter Nardi Limitless allows you to do just that, and the best bit? Your spectator will...
Derniers articles consultés